Thirteenth Conference: Seattle (July 14-21, 2012)
Posted on Jul 14, 2018 - Nov 30, -0001
The Program's thirteenth annual conference was held in Seattle from July 14-21, 2012. The group engaged in a variety of plenary sessions on issues of mutual interest. Delegates gave presentations during plenary sessions and experts from each nation were invited to present remarks. Topics raised in group discussions were expanded upon in intensive small group sessions.
Panel topics included: Defining Leadership, The Tohoku Tragedy - What Have We Learned, The Future of Nuclear Energy, Buddhism in the 21st Century, 2012 American Elections and U.S. Foreign Strategy, The Rise of China, Education in Japan and the U.S., and Global Health and National Health Care in the U.S. and Japan.
During their stay in Seattle, the group participated in an array of activities showcasing the city's diversity. Experiences included an evening cruise on Lake Washington and Lake Union, private tours at Microsoft and Boeing, a visit to Woodinville wine country, sea-kayaking, and a Seattle Mariners game. Fellows and family members joined the Delegates for the final two days of the conference.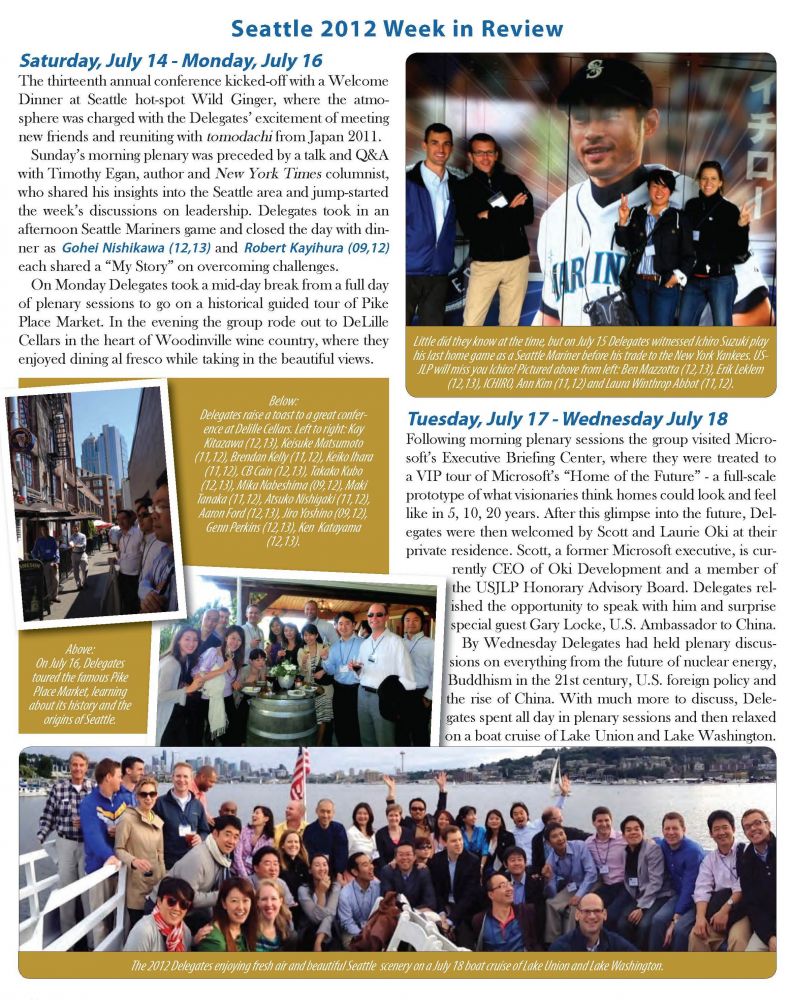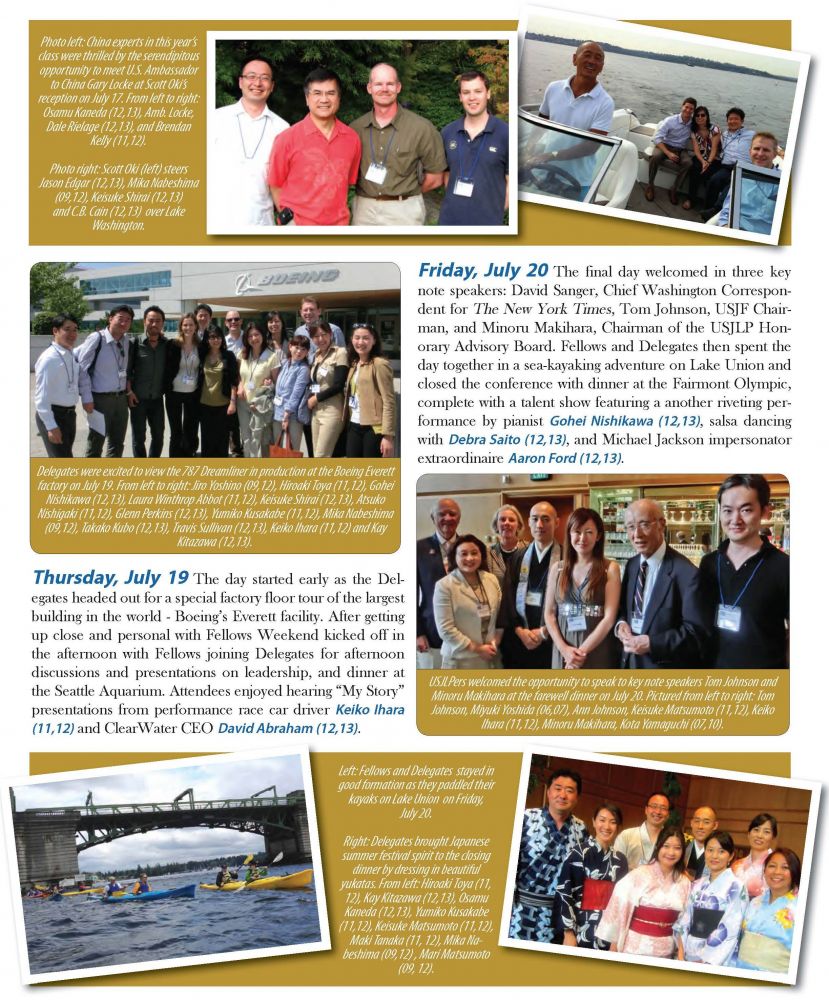 Back to Conferences